GLH partners around the world
40
Countries
129
Partners
Green Legacy Hiroshima was established to safeguard and spread the seeds and saplings of Hiroshima's A-Bomb survivor trees worldwide. It is hoped that many partners will join this initiative and become active ambassadors in their countries of Hiroshima, its peace message and its green legacy.
グリーン・レガシー・ヒロシマは広島の被爆樹木を守り、その種や苗木を世界中に送り届けるために設立されました。多くのパートナーがこのイニシアチブに参加し、自分たちの国における広島と平和のメッセージ、「緑の遺産」の大使となってくれることを期待しています。
---
Partners in Profile: Special Feature from Oregon features Kim Stafford, Poet.

---
Partners in Profile: Special Feature from Oregon features David Hedberg, Historian and filmmaker.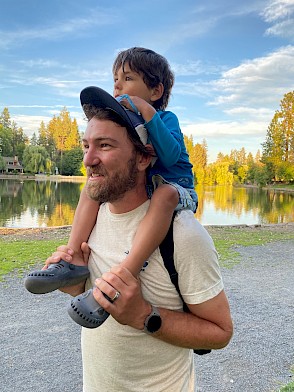 ---
8:15 a.m. JST on August 6th, 2023, marked the 78th anniversary of the atomic bombing of Hiroshima. Keeping with GLH's message of peace through the hibakujumoku, partner organizations held memorials to spread the trees' message of caution and hope throughout the world.  GLH regional hub, the San Diego Botanical Garden, organized a special commemoration through the dedication ceremony for its recently planted Gingko, a descendant of the Shukkeien Garden hibakujumoku. GLH coordinator Dr. Nassrine Azimi joined SDBG President and GLH science advisor  Dr. Ari Novy for this special ceremony. To learn more, click here.
---
On June 29, 2023, the United Nations Institute for Training and Research (UNITAR) organized a roundtable and book launch to commemorate the Afghan Fellowship Legacy Projects (click this link to learn more). The event was attended by several notable individuals associated with the GLH network: co-founders Nassrine Azimi and Tomoko Watanabe, and current and former GLH members Haruka Yasuda, Yuko Baba, Taiga Nishimura, Benjamin Echikson, Saeeda Razick and Jenny Xin Luan. Ari Novy, the President and CEO of the San Diego Botanic Garden and an international scientific adviser for GLH, delivered his remarks via Zoom during the event.
Click this link to view a slideshow of the event.
---
Partners in Profile entry for May 2023 features Elinor Breman, Senior Research Leader, Kew Gardens, Wakehurst, United Kingdom.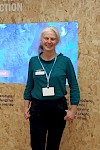 ---
Will Matsuda is a Japanese American photographer based in Portland, Oregon. His grandmother was living in Hawaii in 1945 when she lost most of her family in Hiroshima to the atomic bomb. Matsuda recently wrote a New York Times Op-ed about finding an unlikely connection in Oregon to his family history: hibakujumoku Ginkgo trees planted by GLH partner Hideko Tamura Snider as part of the Sunny Day Initiative. Matsuda has created a photography collection on these Gingkoes.
To find out more, click here to read the article on the New York Times website.
---
The hibakujumoku were recently featured in Eden Magazine, a Belgian nature and gardening magazine. Author Marie-Noëlle Cruysmans, touched by the message and power of Hiroshima's survivor trees, wrote about their story.
Article published in the Spring-Summer issue of Eden Magazine nr. 76 – Dutch version and nr. 74 – French version, with a circulation in the Benelux and France of 75.000 copies – www.edenmagazine.be
Click here for a PDF of the article in French.
---
Partners in Profile entry for May 2023 features Gerardo Avalos, Professor, University of Costa Rica, Costa Rica.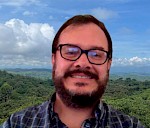 ---
From April 12th through April 15th, 2023, the Harvard Graduate School of Design held a symposium and exhibition called "Front Door: Dialogue for Our Future on Planet Earth" aimed at raising awareness of environmental challenges and advocating for a future both peaceful and sustainable.
Click here to read more.
---
In December 2022, GLH held its annual seed-picking of hibakujumoku seeds around Hiroshima Castle and in Atagoike. Click this link or the picture below to watch a short video recounting the day.
---
In early November 2022, GLH had the pleasure to host plant scientists and botanic garden experts from renowned institutions in the United States, who visited Hiroshima to observe and study the Hibakujumoku firsthand. The delegation included Ari Novy from the San Diego Botanic Garden (and a member of GLH Committee), Todd Michael and Wolfgang Busch from the Salk Institute for Biological Studies, Nicole Cavender from the Huntington Botanical Gardens, and Philip Douglas from the Denver Botanic Gardens.
To read more about the trip, click this link.
To watch an interview from the scientists, click this link or on the video below.
---
GLH Regional Seed Hubs
San Diego Botanic Garden (SDBG) in San Diego, California and the College of Agriculture, Food & Rural Enterprise (CAFRE) in Northern Ireland
We are delighted that the SDBG and CAFRE have agreed to become GLH regional seed hubs. We hope their help will facilitate sharing A-bombed tree seeds with more partners in the United States, the United Kingdom, and Latin America.
---
---
See here for 2021-2022 Hibaku second-generation seeds availability for dispatch.