GLH partners around the world
39
Countries
124
Partners
Green Legacy Hiroshima has been established to safeguard and spread worldwide the seeds and saplings of Hiroshima's A-Bomb survivor trees. It is hoped that many partners will join this initiative and become active ambassadors in their countries of Hiroshima, its peace message and its green legacy.
グリーン・レガシー・ヒロシマは広島の被爆樹木を守り、その種や苗木を世界中に送り届けるために設立されました。多くのパートナーがこのイニシアチブに参加し、自分たちの国における広島と平和のメッセージ、「緑の遺産」の大使となってくれることを期待しています。
---
Partners in profile entry for September 2022 features Kelly Schmader, Assistant Vice Chancellor Facilities Management, UCLA, California.
---
Partners in profile entry for September 2022 features Ekuko Naka, Landscape Architect, Norway.

---
Partners in profile entry for July 2022 features Andreas Løvold, Arborist, Botanical Garden of Oslo Univerisity, Oslo.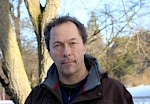 ---
We are honored to announce that Dr. Ari Novy, our stalwart champion for the botanic gardens network campaign, has accepted to be GLH international scientific advisor (April 2022).  glh_core_list_final_2022_april.pdf (unitar.org)
---
Partners in Profile the entry for April 2022 features Dr. Susan Ott Ralph, Professor, University of Washington, Seattle.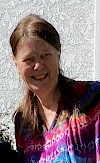 ---
Many greetings and best wishes at the start of 2022. We hope that you are healthy and well, and that our collective "green solidarity" and the story of Hiroshima's resilient Hibaku-jumoku a balm for all in these uncertain times.
---
GLH Regional Seed Hubs
San Diego Botanic Garden (SDBG) in San Diego, California, the College of Agriculture, Food & Rural Enterprise (CAFRE) in Northern Ireland, and the Universidad Austral de Chile (UACH) in Chile
We are delighted that the SDBG, CAFRE, and UACH have agreed to become GLH regional seed hubs. We hope their help will facilitate sharing A-bombed tree seeds with more partners in the United States, United Kingdom, and Latin America.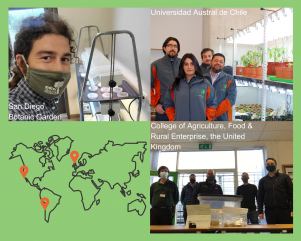 ---
Dr. Eoin Lettice appeared on Irish national television to tell the story of the seeds of survivor Ginkgo biloba trees in Cork, Ireland and demonstrate the hope they symbolize. Green Legacy Hiroshima's relationship with Dr. Lettice and the University College Cork Arboretum has allowed survivor seeds to be planted and germinate 10,000 km away from Hiroshima.
In July 2021, we marked the 10th anniversary of Green Legacy Hiroshima, a milestone worth celebrating. The short video below created by Yuko Baba hopefully captures some of the highlights and beautiful partnerships of this past decade.
---
Thanks to Mr. Chris Moore and the UNITAR Hiroshima Office, we are excited to share two videos focusing on GLH and A-bombed buildings and trees made for the 2021 Nuclear Disarmament and Non-Proliferation Training Programme. Held on March 2021 online, it aimed to provide a deeper understanding of what happened in Hiroshima and the subsequent sacrifices and efforts of the citizens and the local government.
---
The Afghan Fellowship Legacy Projects (AFLP):
Botanical Gardens Network (BGNet) page was born. Please click the below logo and find the detail.
---
---
Hiroshima-Nagasaki Midpoint Planting Ceremony
---
See here for 2021-2022 Hibaku second-generation seeds availability for dispatch.