Aberdeen City Council (a Mayors for Peace member city)
June 2015:
Ginkgo seeds were dispatched and receipt confirmed.
May 2015:
Ginkgo and Kurogane holly seeds were delivered.
City of Edinburgh (a Mayors for Peace member city)
January 2016:
Some 14 ginkgo saplings growing at the Royal Botanic Garden of Edinburgh are now 10-15 cm tall.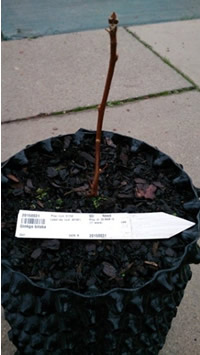 James Allen's Girls' School
April 2015:
Some of the gingko seeds are starting to grow small shoots, but the jujube and Kurogane holly have not sprouted yet. All seeds were delivered in March 2015.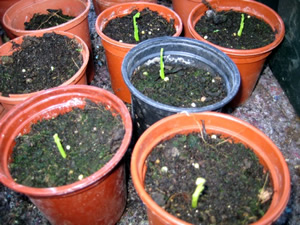 Southend High School for Boys
March 2015:
Ginkgo seeds delivered. 
November 2015:
On 16 November 2015, ginkgo seeds were planted, marking the end of a Week of Prayer for Peace and Reconciliation.